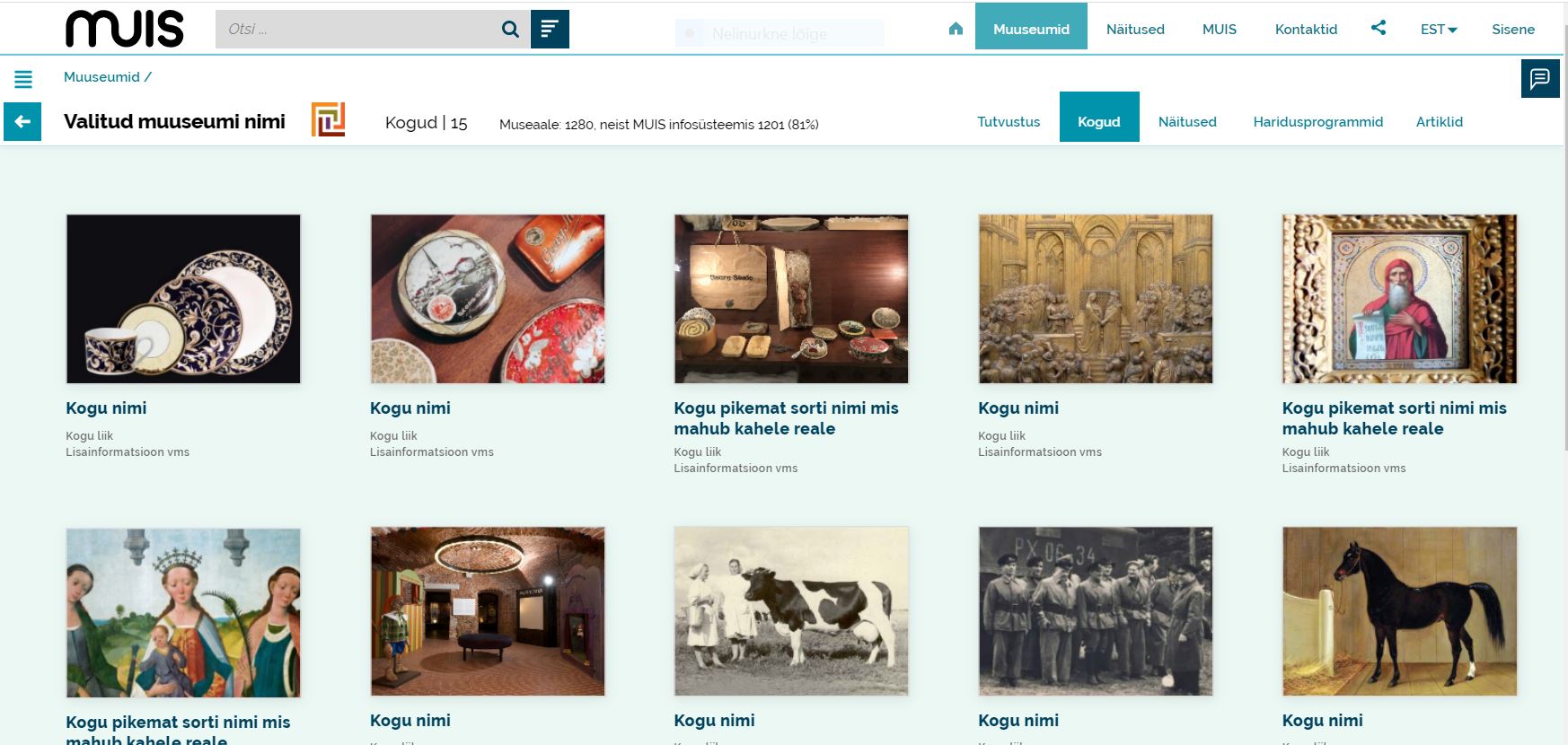 2021-03-18
Estonia To Provide Its Museums With A New Collection Management System
It has been more than ten years since Estonia launched the Museum Information System (MuIS) –a state-developed system free of charge for museums. From that day on Estonian museums have been able to do most of the traditional activities concerning collection management online: accessioning and deaccessioning, cataloguing objects, documenting loans, exhibitions and conservation processes. And that is not all. In addition to the aforementioned functionalities, MuIS has also been offering museums a digital repository for long-term preservation of digital content and a platform for introducing the collections to wider audiences.
Although the situation might sound good, in a fast-pacing world of tech a ten-year-old system has it's limits. Over the past few years it has become evident that MuIS is no longer meeting the users' expectations. Missing are options to document educational programs or digitisation of objects, to perform a quick condition check or to form a more comprehensive condition report. The system also lacks in user-friendliness – many of the operations are slow, confusing and time-consuming. Considering all that and the outdated technical platform have brought the owner of the system, National Heritage Board of Estonia, to a point where continuing with developing the current system is no longer neither reasonable, nor cost-efficient. 
The need to start from scratch became apparent already in 2015 after Estonian Ministry of Culture along with it's ICT partner Centre of Registers and Information Systems conducted a thorough analysis mapping the current problems and future needs. An important milestone was reached in 2019 when the project of developing MuIS 2.0 received its financing from EU structural funds. The procurement to find a developer was launched soon after with the preferred tender offered by Estonia-based company Quretec OÜ.
As of today, the project is up and running. Due to its scope the development is carried out in two stages, first of which will be ready by the end of 2021. During the first stage museums will be equipped with new solutions for accessioning and deaccessioning, loans, cataloguing, inventories and a new public portal. The second stage will be finished by 2023 and includes functionalities for documenting exhibitions, educational programs, conservation, digitisation and adds a list of new functionalities to accommodate museums' communication with it's audience.