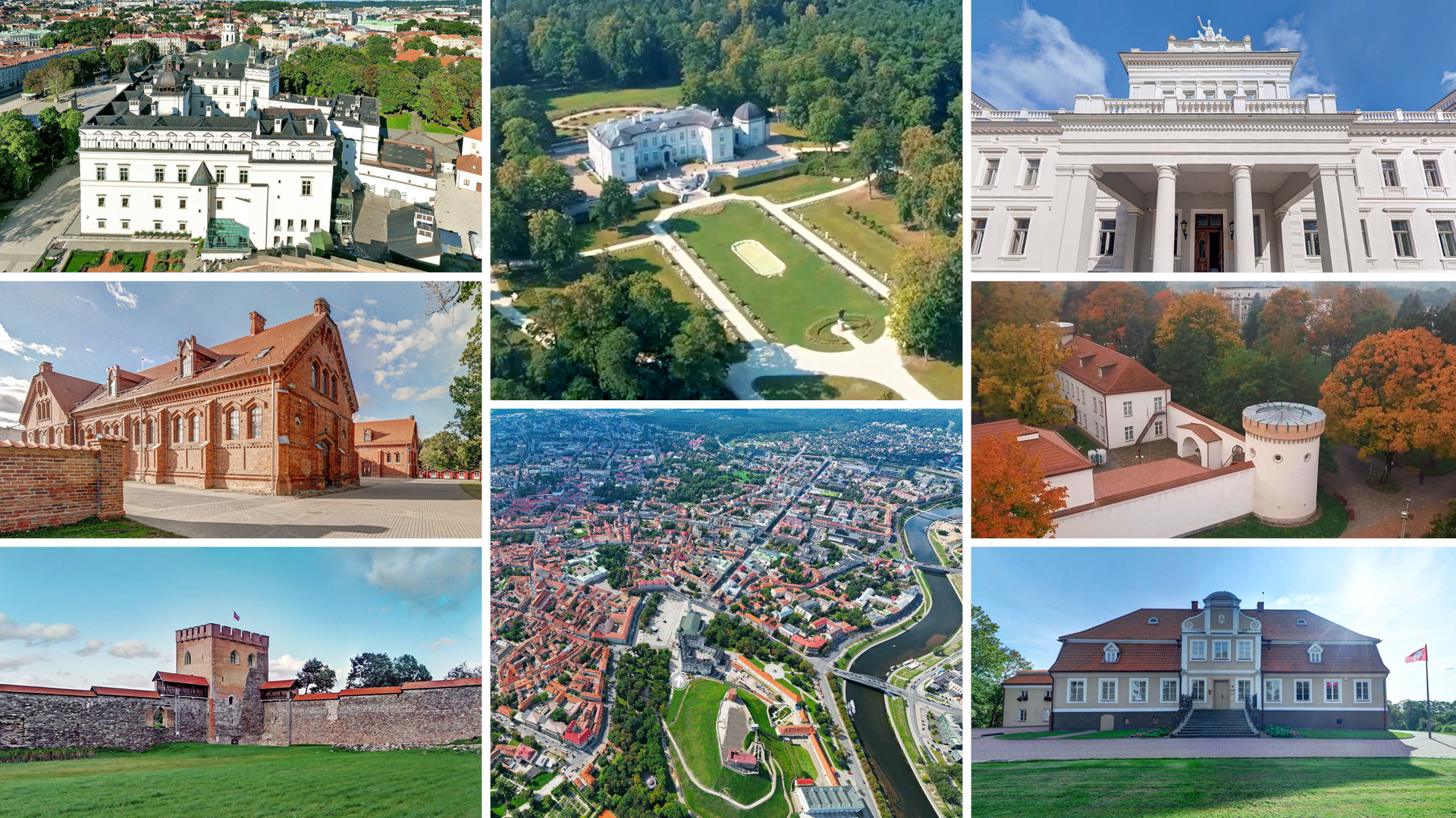 2021-04-11
Perfect Timing: Lithuanian Museums' Virtual Tours Which Helped to Lessen Lockdown Effects
In March 2020, less than a few weeks after the start of COVID-19 lockdown in Lithuania, the Lithuanian Museums' Centre for Information, Digitisation and LIMIS (LM CID LIMIS), branch of the Lithuanian National Museum of Art, introduced new Lithuanian museums' virtual tours. Naturally, in the situation where options for physical cultural or leisure activities were suddenly gone, it was well-received by the public and quickly became popular on social media and other communication channels. Equally, for participating museums it was also an important element in their services repertoire what helped to respond to the increase in demand of digital cultural content.
While virtual tours were launched as a response to the pandemic crisis, planning and development of them began much earlier. As early as 2015 an analysis based on museums' and public needs for further development and modernization of Lithuanian Integral Museum Information System (LIMIS) – the main collection-management and digital cultural heritage publication system of Lithuanian museums – has been conducted. Virtual museum tours were singled out along with nine other new e-services to be developed as part of the project called "Virtual museum". In 2018 the project received financing from the EU structural funds and development began. The initial plan was to introduce new services and improvements of LIMIS by the end of 2021. However, due to the lockdown situation, adjustments for launch date of virtual tours have been made, and they were introduced prematurely, one by one, as soon as testing was complete. 
As a result, one can already enjoy 26 virtual tours available both in Lithuanian and English and visit large and small Lithuanian museums as well as Vilnius Castles Reserve territory, albeit full scope of the service with its final user-interface are still under production. Each tour consists of breathtaking scenery shots, images, stories, audio, video, 3D materials of museum objects, and commentary of virtual assistant-guide, what has been developed by close cooperation of specialists from each museum and technological partners. 
We wish you interesting journeys!